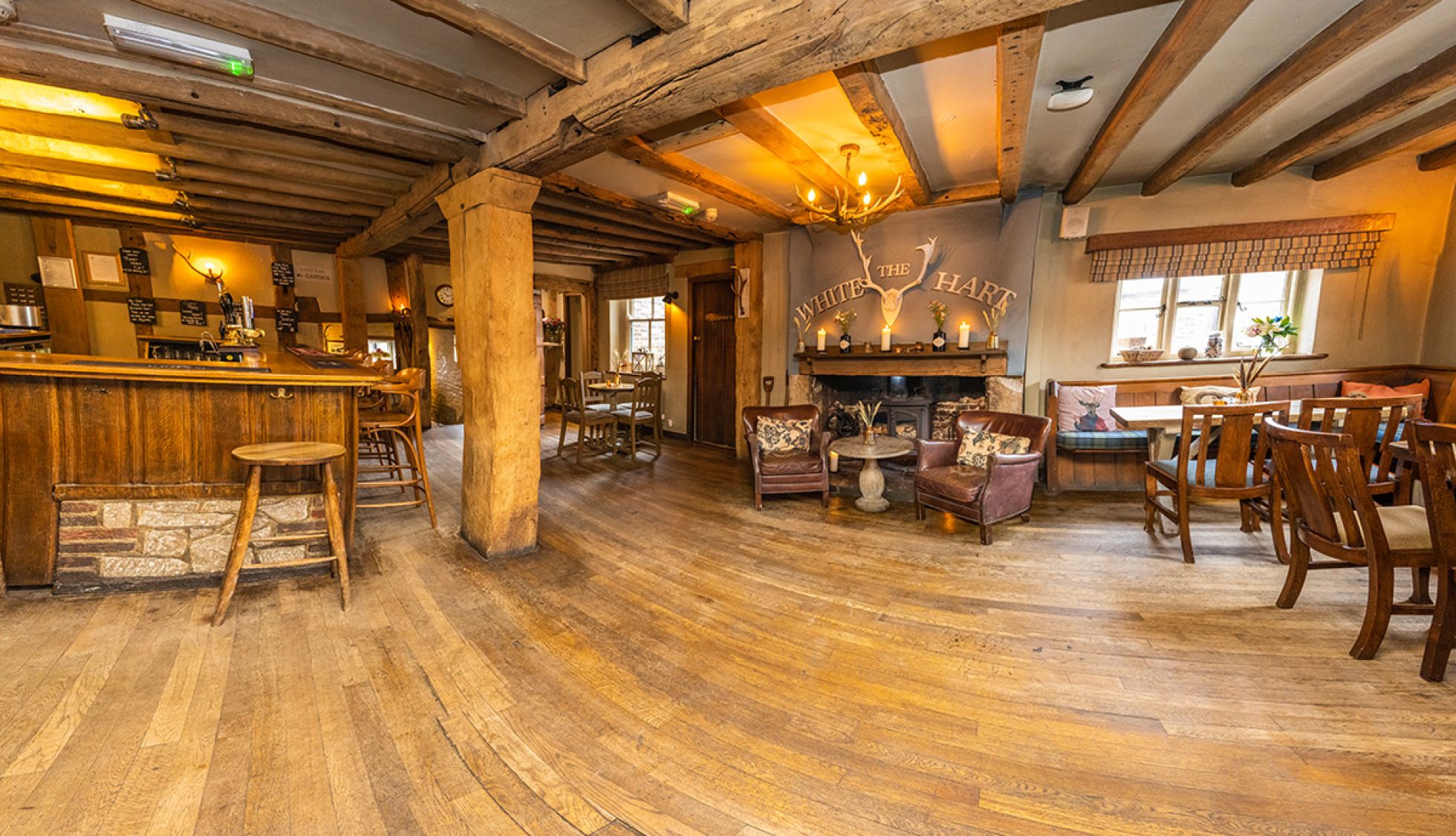 Unlock Fun for the Whole Family: 5 Things to Do This Summer in South Harting
Looking to keep the entire family entertained this summer? Look no further than South Harting!
From outdoor exploration and learning experiences, to memorable pub visits, this small village in West Sussex has something for everyone - you just have to know where to look.
Here's a guide of 5 fun activities that your family can do in South Harting, so without further ado, let's jump right in!
1. Visit Uppark House and Garden
A trip to South Harting would be incomplete without visiting Uppark House and Garden.
Just a 4 minute drive from the centre of South Harting, this stunning 17th-century mansion, perched high on a hill, offers breathtaking panoramic views across the South Downs.
Kids will love exploring the servants' quarters in the basement, complete with a life-sized dollhouse, while adults will appreciate the fine collection of antique furniture and paintings.
The house is surrounded by impeccably maintained gardens, perfect for a leisurely walk or a family picnic. So, don't forget to pack a picnic basket!
2. Explore Harting Down
Another must-visit spot in South Harting is Harting Down — a nature reserve managed by the Wildlife Trust.
Just an 8 minute drive from the village centre, Harting Down boasts 214 acres of ancient woodland and chalk downland, offering some of the best walking trails in the area.
It's also one of the largest areas of uninterrupted chalk downland in the county, and boasts plants like the White Helleborine and Early Purple Orchid, making it a haven for nature lovers.
For the more adventurous, there are numerous biking trails while bird-watchers will delight in the rich variety of bird species.
Remember to take your binoculars and camera to capture some amazing wildlife moments!
3. Enjoy an Unforgettable Experience at Dunreyth Alpacas
For a truly unique experience, take the family to Dunreyth Alpacas, just a 15-minute drive from South Harting.
Home to a herd of over 80 alpacas, this family-run farm offers the opportunity to walk these enchanting creatures through the Sussex countryside.
Throughout the walk, you'll learn about these fascinating animals and their care. The children will absolutely adore the chance to get up close and personal with the alpacas, making it an unforgettable addition to your South Harting itinerary.
Ensure to book in advance as this popular activity tends to fill up rather quickly!
4. Get Messy at The Crafty Chocolatier
If you have a sweet tooth, make sure to pop into The Crafty Chocolatier, located in the heart of South Harting.
This delightful chocolate shop offers workshops where you and your family can try your hand at creating your own delicious concoctions.
Under the guidance of skilled chocolatiers, you'll learn the secrets of tempering chocolate, creating scrumptious fillings and moulding your own chocolate creations.
Best of all, you get to take home what you make - a yummy souvenir of your South Harting adventure!
Workshops need to be booked in advance, so be sure to secure your spot for a delectably messy day out.
5. End Your Visit Deliciously at The White Hart
Round off your South Harting journey with a visit to The White Hart, a traditional English pub situated right in the heart of the village.
Renowned for its warm, friendly atmosphere and excellent locally-sourced fare, this is the perfect spot to unwind after a day full of adventure.
Delight in classic British dishes like Shepherd's Pie or Fish and Chips, or explore the seasonal menu for a taste of the Sussex countryside.
For the adults, there's a wide range of local ales and fine wines to complement your meal. And for the little ones, a kids' menu ensures there's something to please even the fussiest of eaters.
So sit back, relax, and reflect on a day well spent in the wonderful village of South Harting.
Why Not Book a Traditional Room at The White Hart to Complete Your Visit
If you fancy staying in a traditional English style room for a night or two, The White Hart also offers a place for you to rest your head where you can relax and envelop yourself within the peace and quiet of South Harting.
In conclusion, South Harting offers an array of exciting activities for a delightful summer adventure.
Explore historical sites, immerse in nature's beauty, learn about alpacas and craft chocolate. End the day at a traditional English pub, and stay overnight if you crave more.
South Harting truly offers a unique mix of fun, relaxation, and learning, perfect for families!
Sign up to our Newsletter
Sign up for offers, news and promotions via email.